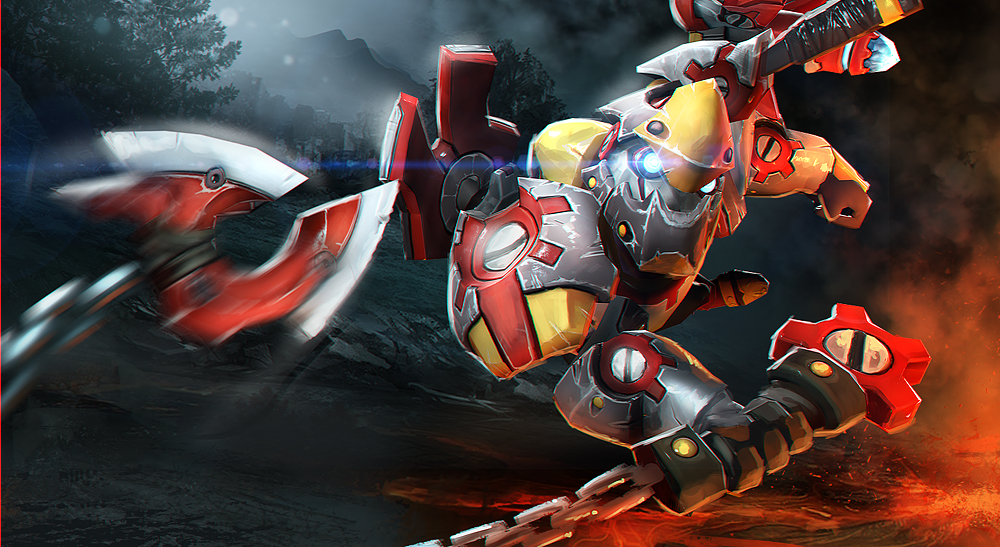 Evil Geniuses played out of their minds in the finals of this years The International.  Each role had their shinning moments, but only one stood out the most, coming out as the best of the best is EG offlaner UNiVeRsE!  What made him stand out, Chris Higgins of redbull.com state:
There were some in the tournament equally strong on their chosen heroes: Fy of Vici Gaming comes to mind immediately with a tide-turning performance on Rubick in that team's opening elimination match against Cloud9. However UNiVeRsE also demonstrated versatility across a huge range of heroes, some not even traditional offlane picks like Lina, in order to throw off the other team's draft.

On his Tusk he was able to help avoid massive AoE ults that would surely have decimated him, and any team-mates he managed to drag into his snowball before they hit. On every hero he was able to get his levels as fast as humanly possible in lane, and then head off to help mid as each opposing team targeted Sumail heavily with ganks in the first 10 minutes, thinking that was the source of EG's power. And on his Clockwerk, well, let's just say no hero is safe anywhere on the map.

But outside of initiating huge teamfights, or catching fleeing opponents, UNiVeRsE's core skills, map awareness and mind games were also on point. In the final game, one of his biggest plays wasn't utterly destroying the entire CDEC team as they tried to sneak a vision-less Roshan, but blocking the safe lane camps with some sneakily positioned wards. Securing his early game success led the way for his mid-game dominance all the way to that pivotal two versus five moment that crowned his glory.
Those Clockwerk hooks seemed to never miss.  Great job there UNiVeRsE, now make it back next year!  And you can read about the rest of his tournament run by checking out the full article here.