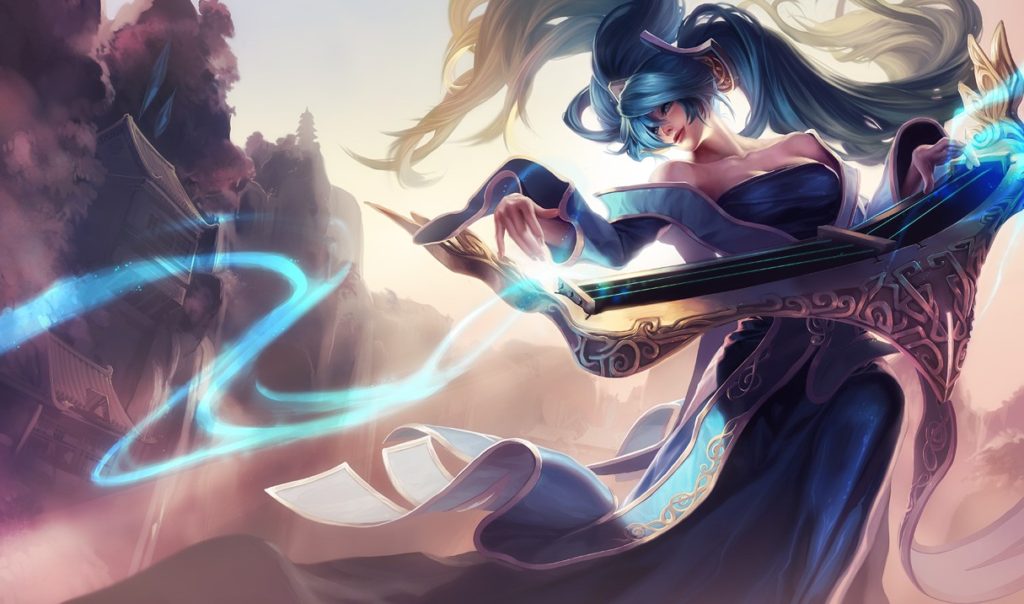 Looking back on previous World's, in 2013, NA sent one of their LCS teams that nobody would of thought of, Vulcan, and on that team was one talented support player.  Bloodwater had some amazing plays in the LCS and in the group stages of Worlds, but as we can see from Thorin's article over at followesports.com, he just stopped playing after his team failed to show up.  How do you go from this:
Yet, amidst so many seasons of fallow, there was one name who rose up and showed true potential that might have blossomed into strong bot lane success for the region: Lyubomir "BloodWater" Spasov. Formerly of CLG Black, the Bulgarian immigrant had been playing for the lowly Good Game University for the first seven weeks of LCS Spring 2013. Making the move over to Vulcun, his addition would be the key to sparking what became a strong finish to the split. Vulcun went 4:1 in the final week of the split, beating TSM, dignitas and Curse, the top three ranked teams.

In the play-offs, Bloodwater immediately showed the kind of performance many of the aforementioned names have either still not or took a number of seasons to finally deliver. His team would play full three game series with CLG, TSM and Curse. The first saw them progressing to the semi-final, where they lost in three to TSM. In the third place decider, Vulcun bested Curse, who had been dominant for the majority of the split, to finish third overall.

While Bloodwater's old team, Good Game University, had gone on their own miraculous play-off run, finishing runners-up and taking TSM to five games, that proved to be a fluke in the end, with the following split establishing that they were still far from a top team in the region. Vulcun, though, continued on to strong performances in the Summer.

Throughout the split, they were the only team truly capable of standing against the mighty Cloud9, finishing the split with a 2:2 record against them and accounting for 66% of the imperious new kings' losses. The split would again seem them finishing third, again losing in the semi-final to TSM. Beating dignitas in the third place decider qualified Bloodwater and the boys for the Season 3 World Championship. At Worlds, they would get a number of early game advantages in games against top international competition, even shocking FNATIC with an upset win in the opener, but ultimately fail to progress from the group stage.
To retirement?
This piece is a great look into players that seems to have all the talent but not the team to utilize it.  Thorin goes on the speculate about potential 2014 teams that would of made great use of Bloodwater.  I really enjoyed the insight and I suggest you check out the full article here.