From Close to Quitting, To Sparking CLGs Triumph in the NA LCS Finals!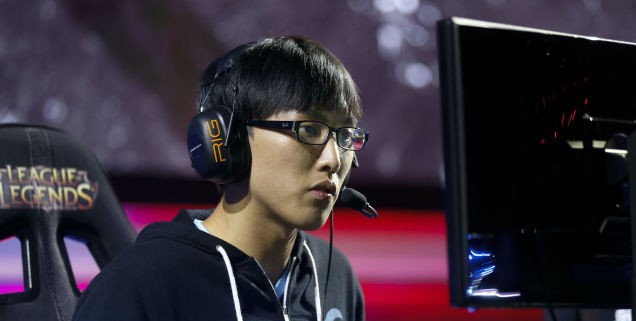 Would Counter-Logic Gaming have pulled off their miracle at the Garden without him?  In this article from Yannick LeJacq over on Kataku.com, it is revealed that CLG star Yiliang "Doublelift" Peng nearly quit before the start of the summer season!  Good thing for CLG that he stuck around, as Doublelift's excellent play, including the amazing pentakill he landed in game 2 against Team SoloMid, was key to CLGs upset win.
Yiliang "Doublelift" Peng played an integral role in carrying his team Counter-Logic Gaming (CLG) to victory last Sunday night at the North American League of Legends Championship Series (NA LCS) finals games that took place at Madison Square Garden. It was the first such victory that CLG had won—vindicating the team after they'd spent years struggling to maintain a competitive standing in the LCS.

But for DoubleLift, the victory was extra sweet. The star player, who's often been derided by his critics for what they see as an undeserved cocky demeanor, opened up about some of his recent struggles in a post-game interview with GameSpot reporter and longtime League of Legends eSports journalist Travis Gafford, saying that he was actually on the verge of quitting right before the start of the summer season that just ended with his and his team's resounding, barely contested 3-0 victory against Team SoloMid (TSM).
You can read more about Doublelift's road from troubled to triumphant and get a look at his awesome pentakill by checking out Mr. LeJacq's excellent article here.