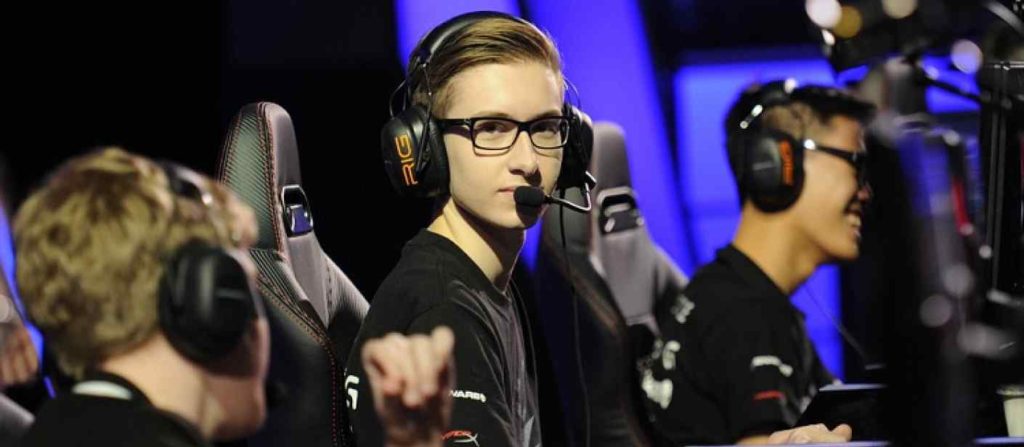 Usually at the top of the standings going into playoffs, this year, Team Solo Mid is in 5th place.  With no bye week to prepare, things are out of order in the NA, but TSM's star mid laner, Bjergsen, is going to put the team on his back and hope to reach Worlds.  But he never had to do this before, and in Thorin's latest article on goldper10.com, we get a look at how Bjergsen got here, as Thorin says:
A boy grew up in Denmark and it was soon obvious there was something different about him. He didn't fit in and the world around him let him know as much. Those who cared for him could see he needed protecting, needed a strong support network to make him comfortable, needed a little time to find himself and his confidence. As fragile as the youth then seemed so he was precocious in his talent for a computer game. Too young to even compete in the upcoming professional league, he had to sit on the side-lines watching his team-mates qualify for and then struggle through their debut split.

Finally, the boy got his chance to run onto to the field and soon his whole continent could see his talent was something special, in a region famed for producing and refining talent at his very position. While he battled to establish himself as a player and find his place as a star, he had a team-mate who played the role of the watchful older brother, ensuring him a support network away from home. The boy still needed to be protected, needed a little time to find himself as a player and a star. His team would request he be spared media requirements early on, letting him ease his way into that cold water.

All of a sudden, the boy, still yet to break the barrier of 18 years on this planet, was the newest blockbuster signing for the biggest team in the English language speaking world. Where before he had been the rising talent of a new team who were in the process of improving and gradually moving up the ranks, now he was thrust into the spotlight of being the star of the team with the most fans in the Western world. Leaving behind his support networks, he flew across an ocean to face a challenge that threatened to break him.

Tasked to lead an ailing dynasty past a new champion who was displaying unprecedented domestic dominance, the boy would not merely be the newest signing, but the primary carry of the franchise. Replacing and playing under a brooding figure known literally for an abrasive approach to leadership which often bordered on bullying, there seemed danger in all directions for the boy. The boy's talent was his shield, defending him against all outside forces which may otherwise have crushed him. As long as he was good enough, then scrutiny was exchanged for praise and the dangers which surrounded him were held back, and was he ever good!
I remember when Bjergsen first hit the NA and was unstoppable.  He still is, but his team has gotten heavier, and Bjergsen is the way TSM gets to Worlds.  Thoirn goes deeper into the molding and strengthening of this star player and I want you to read the full article here.  Always great work by veteran Esports journalist Thorin.