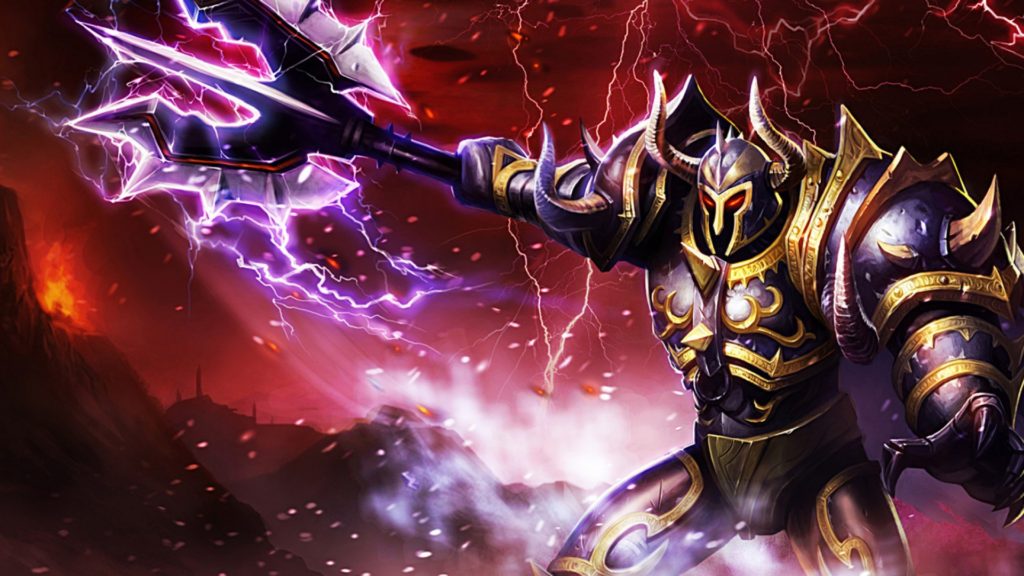 Everyone is loving the newest League of Legends patch! The most notable addition to the game is the inclusion of Juggernauts, or really, the complete revamping of 4 used-to-be-popular Champions to make them more viable in competitive play, bringing them more in line with the rest of the roster. Of these Champions, none has been as significantly changed as Mordekaiser who has been given an INSANE new ability! This is taken directly from the patch notes:
R – Children of the Grave

Mordekaiser can steal the Dragon's soul. That's not a typo.

GHOST STATS20/50/100 attack damage ⇒ 10/25/50 attack damage

NEWDRAGON FORCE Dealing damage to the Dragon curses it. If Mordekaiser's team slays it, the Dragon's soul is enslaved and follows him around. This removes any champion ghosts Mordekaiser has active.

HOW TO TRAIN YOUR DRAGON While commanding the Dragonforce, Mordekaiser cannot cast Children of the Grave.
You read that right! If you are scratching your head and asking yourself "why is that so significant?" Ian Lepkowsky from twinfinite has the perfect answer for you, saying:
The only way to prevent Mordekaiser from performing this overpowered ability is to slay the dragon before Mordekaiser's team. Remember, typically a League of Legends match consists of 5 players against 5 players. Mordekaiser's undead Dragon adds a 6th element, giving that team a bit of an advantage. So if you see Mordekaiser on the other team, remember to act fast. Otherwise Mordkeiser's undead pet Dragon will breathe fire and lay siege to your towers.
Overpowered seems like an understatement! I can see this ability being nerfed before long so take advantage of this while you still can, and rain flaming death across the Rift!