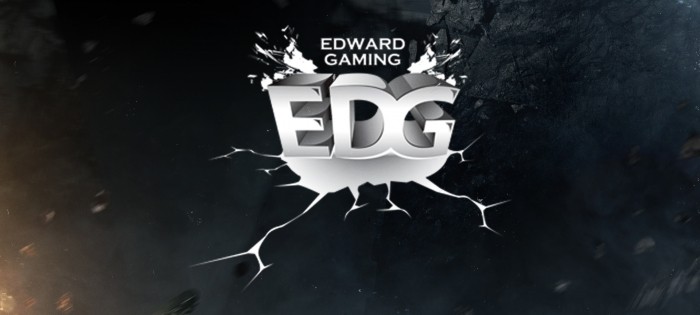 We have broken into the top 10 over at lolesports.com and these 2 players deserve it.  These two play on the same team and worked together to take first at MSI.  At number 10 we have EDG's mid laner Pawn and at 9 we have their jungler Clearlove.  Pawn is known for being one of the handful of players able to match up with Faker.  Rachel Gu reminds us of how Pawn can do it all:
PawN is a selfless player. Just as he puts his team before himself in real life, he prioritizes his teammates above himself on the Rift.

A nagging medical issue kept PawN sidelined at the end of the LPL 2015 Spring Split, and he was eventually hospitalized before the start of Edward Gaming's Playoff series against Team WE. Edward Gaming started their substitute, U, in PawN's place, but losing their star mid laner proved too much for EDG. They went on to lose the first game. Seeing his team in despair, PawN messaged his coach from the hospital. "EDG needs me.

Despite the pain, PawN rushed from the hospital to the venue and managed to make it in time for the final game of the series, where he led his team to victory.
Now that is amazing.  If I remember correctly in that last game Pawn played Kassadin and completely dominated that game.  Along with former teammate Imp, Pawn is a returning Worlds champion from last year, and is trying to go back to back.  He might just be able to do it, with help from #9, his jungler, Clearlove.  Lets see what makes Clearlove one of the best junglers in the World:
While he hasn't always been the strongest early-game ganker, Clearlove knows how to dictate the pace of the game, often giving priority to his bot lane. Deft isn't a lane bully by any stretch, but with jungle pressure from Clearlove, Deft is able to pull ahead and become the late-game carry that EDG needs to secure victory.

In Champion Select, Clearlove chooses champions that suit his team's win conditions. Once a farm-heavy carry jungler, Clearlove's priority has shifted to tankier utility picks like Gragas and Rek'Sai. Regardless of the champion he locks in, Clearlove is a playmaker, one of the primary engagers on Edward Gaming. In the LPL Spring Split, he had a terrifying 91.7% win rate on Nunu, dismantling the opposition with his counter-jungling and AOE ultimates in team fights.
Nice to have that kind of teammate on you side, Pawn and Clearlove might just be the right combo to get EDG a title.  Rachel Gu has more on Clearlove here, and you can check out the full Pawn article here.