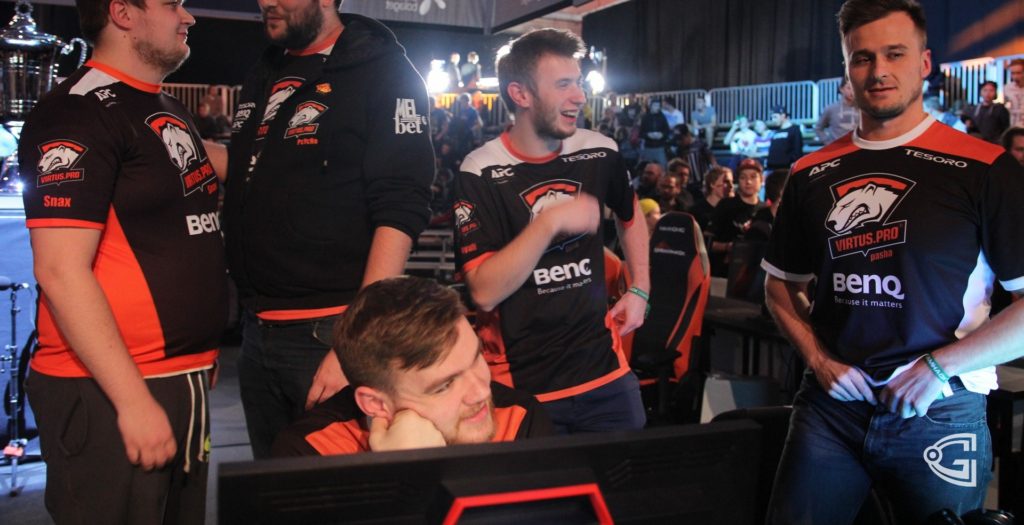 It took a miracle from Fnatic to beat Virtus.Pro in the semi-finals at ESL Cologne.  Veteran eSports' Journalist Thorin sees this as VP throwing away a second major title of the year, saying:
Replay the series after FNATIC's inferno time-out as many times as you please and I've very little doubt Virtus.pro wins the series on that map and goes into the final. In the final, EnVyUs certainly pose a serious threat to the Poles, but I am nearly convinced Snax and company would have left with another major title. Their style was too boisterous and powerful on that day. Their map pool was too deep, banning out dust2 every time and then being able to match-up with anyone on all the other maps. nV's choice maps were welcome playgrounds for TaZ and his team. The hardest task would have been behind them, accomplished and assuring them that they were ones walking destiny's path to glory.

It was all there, right in that moment. The slumps of past months mattered not. The arguments and disagreements which have so often seen their leadership a revolving door of players taking their turn to call the shots would have been quickly forgotten. Winning forges a brotherhood which endures a life-time. Brothers may fight and disagree, but they can always return to the core fact of their link. When Virtus.pro play at their best the five fingers form an oppressive fist which smashes down blows upon all opponents, like some obscene fascistic metaphor. The leader matters less than the philosophy.

Virtus.pro almost prevailed, and for that they can be glad, but in their mission they failed, and for that they are rightfully sad. For once in CS:GO, someone stopped the plow in its tracks.
Even though this match up was in the semi-finals, it changed the entire tournament, and it really could of been VP's trophy to take.  Thorin goes in depth into this topic on followesports.com, and you can follow the full article here.